Jewelry Design
We will help you to discover the styles that appeal to you in jewelry.
Design Your Own
Maybe you want something original, but you are not sure where to start? Leave the design work to us.
Our designers will browse our vast collection of jewelry with you, to help you to discover the elements of design that you favor. Once our designers help you to discover the possibilities, we will design an original piece of jewelry that matches your lifestyle and budget.
Create New
If you are the creative type and have a design of your own or have seen a style that has inspired you, we can help you to put your ideas into precious metals and gemstones. Our designers can work through logistics, feasibility, durability, and affordability with you. This is a very rewarding process that results in an original piece of fine jewelry of your own design. The best part is that your concept will be executed by some of the finest jewelers anywhere.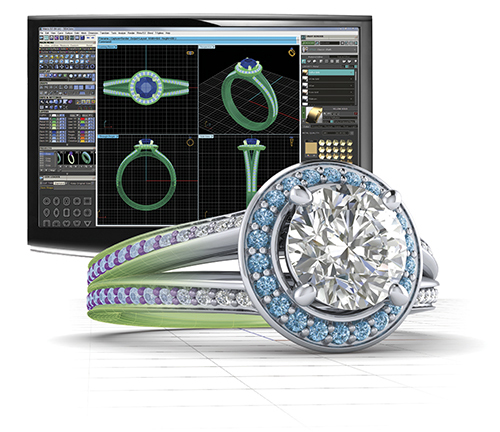 Modify Existing
Custom designs are often derived from existing jewelry. Many times, a customer will see a piece of jewelry that they like, but they prefer it with a different shape, size, or color stone. Frequently, our customers desire an existing item a bit thinner, longer, taller, or favor a different texture or pattern. We are often confronted with finding ways to create similar jewelry at a price point that meets a budget. We will make it for you the way that you want it!
You may have even found the perfect design with the exception of its finishes. Simply switching the stone type or using a different precious metal may be just enough to satisfy your personal taste.

Replicate Jewelry
Many of our clients have had family heirlooms replicated. In some cases an additional piece of jewelry is made for another family member. Then there are the favorite jewelry items that were lost or worn-out and need to be replaced. Our team of designers can redesign or replicate most jewelry items for you, as long as there are no trademark or patent violations incurred by reproducing the item.
In other instances, you may want to restore original jewelry if the stones or material of a family heirloom hold sentimental value. If so, you may prefer to have this item inspected for restoration. A knowledgeable jeweler will examine the safest restoration method possible, staying true to the original materials and design, while ensuring safe wear.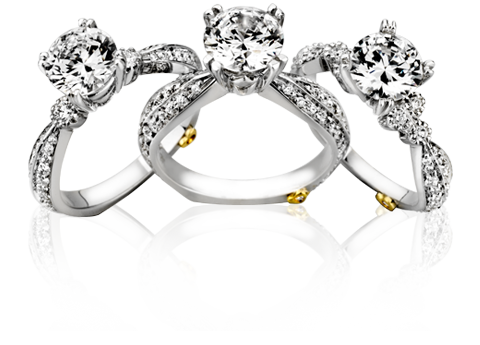 Subscribe
Be the first to know about our promotions and new services.